Music Festival Must-Haves
Headed to the next Coachella but only need your phone and maybe a few cards?  Then, toss that wallet, forget the purse, grab your phone and go. Everything you need is in the palm of your hand.  CardNinja's spandex pocket with 3M adhesive attaches securely to any smartphone case. Just peel and stick.  Hold your ID's, cash and up to 8 cards. Simple and affordable, CardNinja is available online and in over 7,000 locations nationwide in a variety of colors and patterns to match your phone and your style.
Introducing The Wallet Buckle– fashionable, practical and secure, this belt buckle is designed to closely carry your cash and cards safely. We've all been there … you're on-the-go, living an active lifestyle, and attending one of the biggest country music events in the country. The last thing you want to worry about is a bulky purse to lug around or a wallet bulging in your pocket. Whether you're traveling, camping, or watching a concert, you can feel the comfort of knowing that your important resources are safe, secure, and within reach. Have the freedom to enjoy yourself completely without the worry of having your purse or wallet lost or stolen.
p>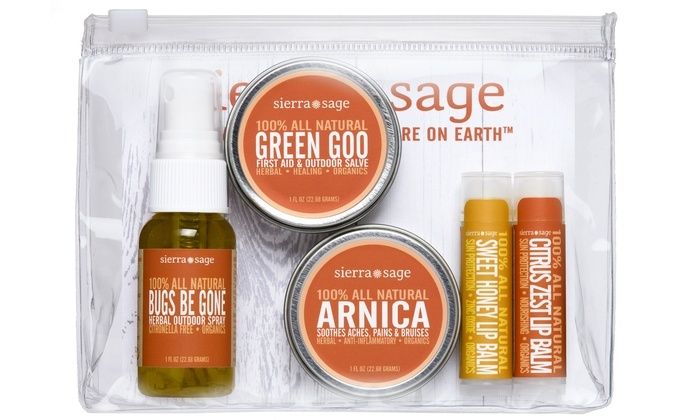 Planning to camp out at the next music festival for a long, hot weekend, and need an easy-to-carry,  and compact cure-all to take along, just in case? Green Goo is the way to go! Green Goo by Sierra Sage is made up of all the high-quality, healing ingredients your skin needs, and prides itself in using natural, organic, pure products such as Olive Oil, Vitamin E Oil, and Jojoba Oil.  Green Goo's proprietary herb-enriched blend will heal cuts, scrapes, blisters, sunburns, chafing and poison ivy.  Green Goo also relieves dry, cracked hands and feet, treats eczema and cold sores, relieves itching and the sting of insect bites, all while reducing fine lines and signs of aging. Use it throughout the day to soothe, heal, hydrate and comfort your precious skin. The multi-purpose Green Goo comes in convenient travel tins and sticks, so it fits anywhere. For a limited time, Green Goo by Sierra Sage is offering 25% off with coupon code: SAGE25.
Jetting to that multi-day music festival? Don't forget the Chic Buds Clutchette Power by your side! The stylish wristlet is the ultimate companion for that live event.  The Clutchette Power will keep any smartphone charged for every picture perfect moment and to ensure you don't spend the day away from the stage, waiting for your car to charge your phone. This must-have accessory features an ultra-thin battery and built-in USB cord, and it can fit keys, lip gloss and other on-the-go essentials!
Look chic while tracking your fitness at the next live concert without having to reveal any kind of fitness tracker. With Funktional Wearables, you can track your heart rate and your steps without ever ruining an outfit with your rubber wristband. A little window into your fitness is all you need with Funktional Wearables' latest 'Insight' line of bracelets. Wear them every day or to special events.  These bracelets come in a range of sizes too, so whether your wrist is sized XS or XXL, Funktional Wearables has you covered.
How it works is simple: slip in your fitness tracker on the inner side of the bracelet and it stays put thanks to patent pending inner anchoring systems. Funktional Wearables has devised systems for all the most popular trackers on the market today.  These include all Fitbit models, as well as devices from Garmin, Jawbone and Misfit.